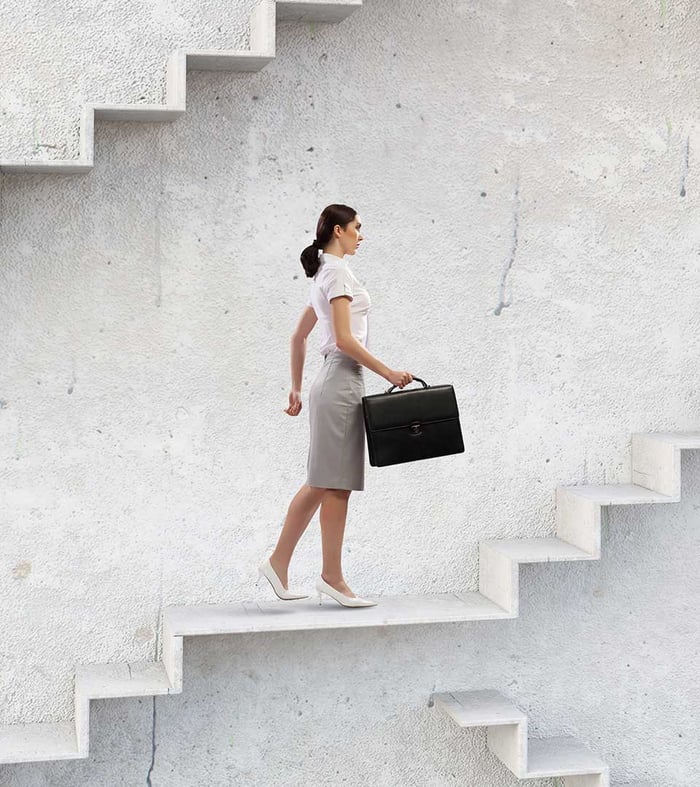 Whitepaper
Unlocking Talent Mobility with Leadership Coaching
Employers are experiencing a new threat: the Great Resignation. There are a variety of reasons why employees are leaving, but one reason frequently cited by workers is a lack of growth opportunities.
Talent mobility is critical for organizational success
66% of workers who have left their jobs said it was because of a lack of growth opportunities‭, ‬but 90‭ ‬percent said they would have stayed if those opportunities were offered. In this white paper you will learn:
What Is Talent Mobility?
Talent mobility is not a new concept. For decades, global organizations have encouraged moving in-house talent through various roles and functions to allow them to acquire new skills and hone existing ones.


Organizational Benefits of Talent Mobility
Organizations with robust talent mobility programs experience increased retention, lower turnover, and lower hiring costs, among other things. The bottom line is that organizations that embrace talent mobility outperform those that don't.
Leadership Coaching and Talent Mobility
Leadership coaching can support an organization's talent mobility initiative by improving trust at all levels of an organization, developing cross-functional collaboration, boosting communication skills, and increasing employee retention and engagement.
We Develop the World's Most Impactful Leaders
Sounding Board is the first Leader Development Platform designed to bridge the leadership gap. We empower leaders. Aligned with behavioral science-backed leadership development, our platform can deliver unparalleled flexibility and measurable impact in leadership coaching engagements.