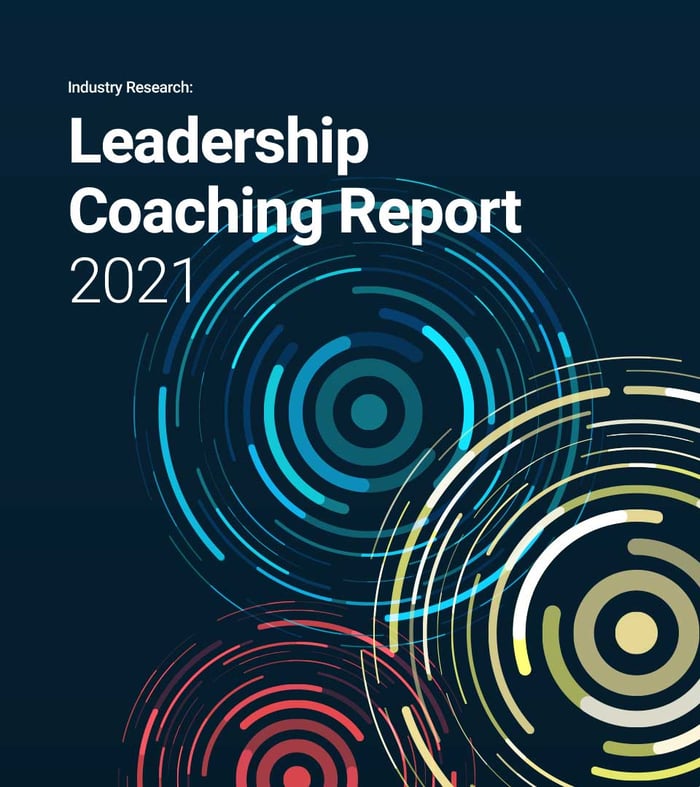 INDUSTRY RESEARCH:
Leadership Coaching Report 2021
A survey of more than 400 learning and development professionals to get their perspective on leadership coaching.
Why are companies investing in leadership coaching?
This research study from Sounding Board Inc. and Chief Learning Officer set out to explore how companies are using professional coaching for leadership development, and how they're measuring the business impact.
Organizations Are Offering Leadership Coaching
The 2021 Leadership Coaching survey shows that 72% of organizations offer some type of leadership coaching for talent development. Nearly 23% of respondents said they do not offer leadership coaching but want to.
Why Organizations Invest in Leadership Coaching
Organizations report using leadership coaching to address a variety of talent development needs. Nearly 80% of respondents said the principal need for coaching is to improve leadership skills.


The Challenges Organizations Encounter When Providing Leadership Coaching
Organizations that are not currently offering leadership coaching identified budget and lack of resources as the biggest barriers, followed by the lack of ability to measure ROI.



We Develop the World's Most Impactful Leaders
Sounding Board is the first Leader Development Platform designed to bridge the leadership gap. We empower leaders. Aligned with behavioral science-backed leadership development, our platform can deliver unparalleled flexibility and measurable impact in leadership coaching engagements.