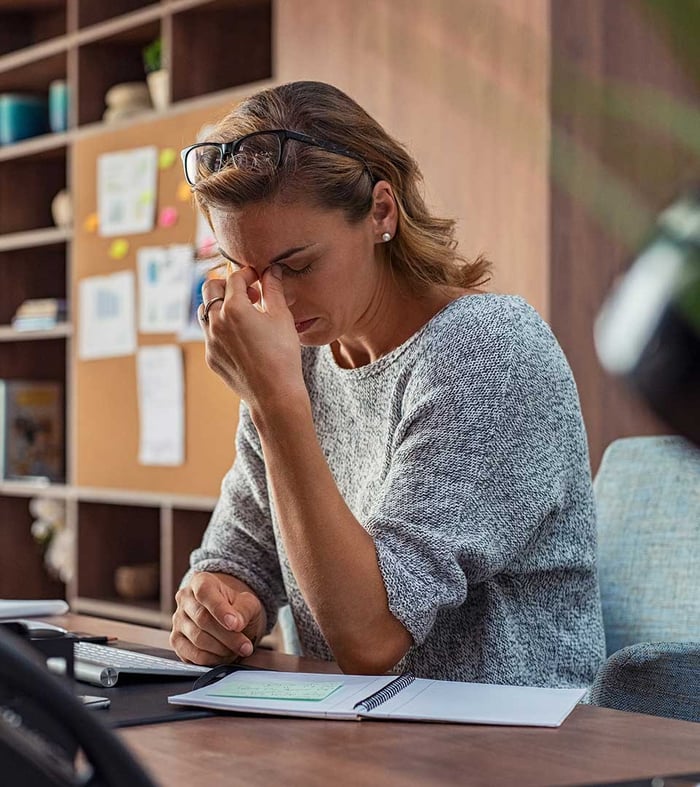 Whitepaper
Support Your Women Business Leaders
The COVID-19 pandemic and global economic crisis revealed the real crisis: Employers are not doing enough to support women, and they've reached a breaking point. Submit the form below to download Sounding Board's white paper: Beyond Burnout: A Practical Guide to Support Women Business Leaders.
Survey after survey confirms that working women have taken the brunt of the stress caused by the pandemic.
The pandemic didn't create the challenges and inequities that women face‮—‬it revealed them‭. ‬It magnified them‭. ‬Companies need to do more to meet this moment‭, ‬to undo the damage from the pandemic‭, ‬and to provide a better foundation for the future‭.‬
What Is the 'She-cession'?

When the pandemic first hit in 2020, millions of women were among the first to lose their jobs because they are overly represented in the service sectors - leading some economists to call the ensuing recession a "she-cession".
There Are Real Costs Associated with Losing Valuable Talent
Employee turnover reduces productivity, hinders innovation and growth, and lowers employee morale, not to mention the loss of institutional knowledge.‬
Coaching Women Helps Organizations
Leadership coaching is uniquely positioned to support women during uncertain times because it is flexible, timely, agile, and personalized. And because it is sustained over time, so are the outcomes.
We Develop the World's Most Impactful Leaders
Sounding Board is the first Leader Development Platform designed to bridge the leadership gap. We empower leaders. Aligned with behavioral science-backed leadership development, our platform can deliver unparalleled flexibility and measurable impact in leadership coaching engagements.